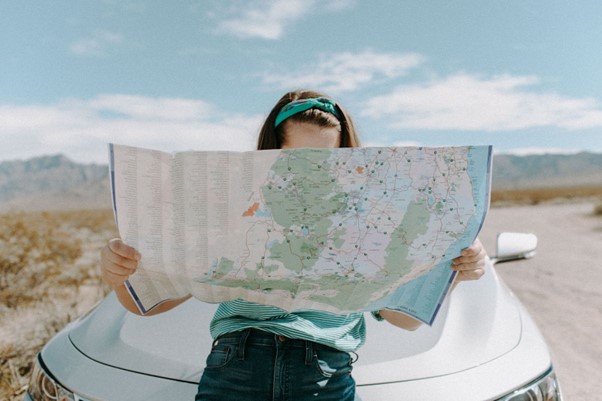 How much super do I need to retire?
Do you remember that excitement you felt when you were planning your first-ever overseas trip?
Planning for retirement can be just as exciting with the right advice! Read below if you have been thinking to yourself "How much super do i need to retire?"
I remember fondly the bubbling excitement I felt when I was just a young nineteen-year-old packing my bags to travel overseas to Italy. It was before the internet became widely accessible, so I had no idea what to expect. Everything from the currency conversion to the local customs was foreign to me.
I'm sure that, at the time, the last thing on my young mind was retirement. From speaking to any of my new clients, I know that the thought of navigating how much money you could possibly need to retire with does seem foreign to most people!
At Thrive Financial, we specialise in helping people just like you plan for retirement.
Before you read on – keep in mind that the information I'm sharing with you here is general in nature. It's essential to see a qualified and licensed financial advisor, like the team at Thrive Financial, to get personalised advice that's suitable for your circumstances. However, what we can do within this blog, is offer some helpful things to consider when it comes to retirement planning.
The truth is, there is no single magic number that's right for everyone when it comes to retirement savings. That's because everyone's unique, including your sister, your neighbour, and your best friend so it's best not to worry about their savings goal and focus on what is right for you. There is, however, a checklist of sorts that you can follow. Ask yourself questions such as:
Do you want to spend what you have in retirement or live off investment earnings and use the capital to leave a legacy?

What are your current spending habits?

What costs will decrease when you retire, and what new expenses will you take on?

What's your attitude toward investing, and what kind of returns can you expect on your investments?
The Australian government has released some handy tools to help with estimating your retirement savings. To start with – the Moneysmart website can guide you through some basic calculations so that you're not entirely in the dark.
At the time of writing this blog (July 2023), the Association of Superannuation Funds of Australia had released a report suggesting that a comfortable lifestyle in retirement would cost around 70,000 per annum, and a modest one would come in at around $46,000 (2023 Report) as a guide for the average Australian couple aged 65 – 84.
However, you and I both know that you're not average. Your numbers might look a little different. That's why good retirement planning starts with an honest look at what you're spending now. A solid plan doesn't have to be overwhelming. In fact, it should feel quite the opposite. There's no better time to start planning for retirement than right now. Don't wait until the moment you realise you don't want to work anymore.
No matter where you are in your life, we can help provide you with clarity. Retirement planning shouldn't be scary or something to ignore. Let us help make it something you can feel excited about planning towards. At Thrive Financial, we're here to help make your retirement dreams a reality.
We understand that everyone's situation is unique, so the information provided here is general advice. For advice tailored to your specific situation, it's essential to speak to a qualified professional you can trust. Our team at Thrive would love to hear from you and help you make the best decisions for your family's financial future. Speak to us today.
Be awesome,
Rachael Yurko
Principle and Senior Financial Advisor